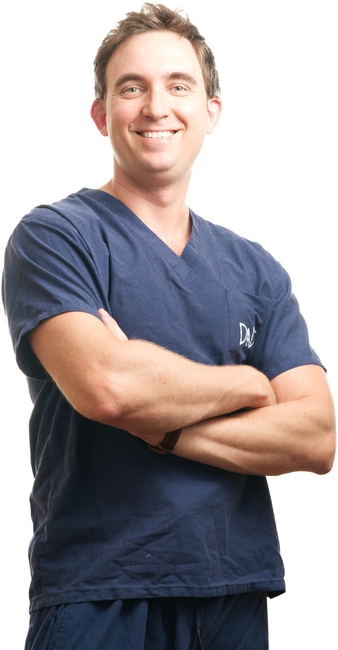 MEET DR BERNARD LUCZAK
MBBS FRACS (PLAS)
Dr Bernie is a board-certified Specialist Plastic and Reconstructive Surgeon. He specializes in cosmetic surgery of the breast and body as well as all aspects of reconstructive plastic surgery.
The decision to have plastic surgery is a deeply personal one, which can arise at various stages of life and can offer great benefits. Dr Bernie is ready to assist you in meeting all your goals whether you are looking to:
Enhance a specific feature
Reverse the effect of time on your appearance
Restore form, function or appearance after illness or injury
Dr Bernie's philosophy is to provide the highest quality care in an attentive and relaxed environment where there is free and easy communication between you, your surgeon, and any other member of the multidisciplinary team.
Dr Bernie commenced his medical training at the University of Western Australia, graduating with Honours in a Bachelor of Medicine and Bachelor of Surgery. From there, Dr Bernie worked as a junior doctor rotating through the public hospital divisions, including several rotations through the Plastic Surgery Department from which his passion for plastic surgery emanated. Dr Bernie's passion for helping patients recover and improve their day to day functioning together with improving their aesthetic appearance inspired Dr Bernie to commence and complete 5 years of Advanced Surgical Training to become a Specialist Plastic Surgeon.
From there, Dr Bernie became a fellow of the Royal Australian College of Surgeons and a fully trained Specialist Plastic, Reconstructive and Cosmetic Surgeon that is highly regarded amongst his colleagues. To gain further experience in microsurgery and reconstructive plastic surgery, Dr Bernie completed a fellowship at the Royal Melbourne Hospital. Dr Bernie has used his training and fellowship experience to work tirelessly in Perth in the public health system to perform life and function saving operations with an aesthetically pleasing result on a daily basis. This experience puts Dr Bernie in a unique position, keeping up with latest practices, to provide the best of care to his patients and provide first class function-improving and aesthetic outcomes.
Dr Bernie is a strong believer in focusing on future generations and is committed to teaching the next generation of Specialist Plastic Surgeons. He is a recognised supervisor of training for upcoming plastic surgeons, regularly participates in teaching across two major tertiary teaching hospitals and is also involved in tutoring upcoming specialists for their fellowship examinations. Academically, Dr Bernie is involved in reviewing articles for surgical journals, writing plastic surgical reconstructive textbooks and tutoring in various aspects of advanced plastic surgery.
Dr Bernie is a Member of the Australian Society of Plastic Surgeons, which is the official plastic surgery body of Australia, and is also a Member of The Australasian Society of Aesthetic Plastic Surgeons, which is the official plastic surgery aesthetic body in Australia.
Dr Bernie would be happy to see you for a consultation, to discuss with you, and assess your desired goals, identify an optimal treatment plan and, work together to give you the best possible outcome functionally and aesthetically.